Towards a sustainable long-term success
The management team are accountable to the board and strives to ensure the long-term success of the company.
Tong Yiping
Chief Financial Officer
Tong Yiping has been promoted as Chief Financial Officer in March 2016. He joined the Group as Group's Financial Controller in October 2013. Mr Tong is responsible for the overall financial operations of the Group as well as corporate secretarial matters. He has more than 15 years of experience as an accounting professional.Prior to joining the Company, Mr Tong was the Finance Manager of China Yuchai International Ltd, a company listed in New York Stock Exchange. Mr Tong is a fellow with the Association of Chartered Certified Accountants, and a member of Institute of Singapore Chartered Accountants. He obtained an honours bachelor degree in Accountancy from Oxford BrookesUniversity, UK.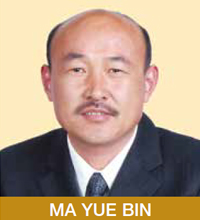 Ma Yue Bin
First Deputy General Manager
Ma Yue Bin was appointed as Group's Deputy General Manager to oversee the whole Group's production in Mar 2016. He also oversees the operation of the Group's subsidiary, Shengtao Chemical. He joined the Group in 1986 and has over 25 years of experience in production, operation and management. From Sept 1995 to June 1998, he took the correspondence course of Shandong Economic Management Institute.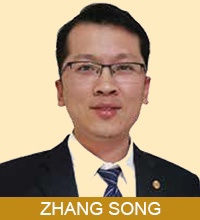 Zhang Song
Chief Engineer
ZHANG SONG was appointed as the Group's Chief Engineer, Director cum Deputy General Manager of Shandong Sunsine in Oct 2020. He is in charge of the Group's technology and R&D activities. Mr Zhang joined the Group in 2008 since obtained his master degree in inorganic chemistry. He has more than 12 years' experience in research and development activities, technology upgrading and management. He has joined and led several technological projects organised by China national or provincial authorities, and won numerous rewards. He is also one of the drafters to the Chinese Standards for Insoluble Sulphur.
Wang Boali
Deputy General Manager
Wang Baoli was appointed as General Manager Assistant in charge of the Group's Sales and Marketing in January2018. Prior to that, Mr Wang was the Finance Manager of the Group'ssubsidiary, Shandong Sunsine Chemical Co., Ltd., in charge of the finance matters as well as the control of the product selling prices and terms. He has more than 25 years' finance, sales control and management experiences since he joined the Group in 1992. Mr Wang was graduated from Shandong University of Finance and Economics and obtained Bachelor degree in Accounting.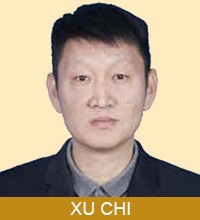 Xu Chi
General Manager Assistant
XU CHI was appointed as the Group General Manager Assistant and Director of Shandong Sunsine. He is in charge of the Group's procurement, as well as the market information departments of Shandong Sunsine. Mr Xu has more than 26 years' experience in the sales, procurement, marketing as well as administration.